EXCLUSIVE DOCUMENT: Officer And A Gentleman Star Suffered From MS-Like Disease For Years Before Death - Read The Police Report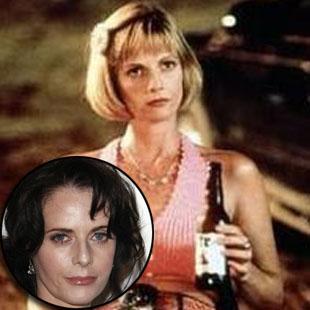 Lisa Blount, an Oscar-winning producer who played Lynette Pomeroy in 1982's An Officer and a Gentleman, suffered for many years from a disease similiar to Multiple Sclerosis, prior to her death at age 53, RadarOnline.com has learned.
EXCLUSIVE DOCUMENT: Read The Police Report
Police provided RadarOnline.com with the full police report of the discovery.
The reporting officer, Ofc. S. Ragan, wrote in their report:
Article continues below advertisement
"Ms. Blount called police alter finding her daughter unresponsive in her bedroom. Ms. Blount advised that she last spoke with her daughter on Sunday. She advised that she attempted calling back multiple times over the past two (2) days and was unable to get a response. Ms. Blount advised that she went to her daughters home to check on her.
Ms. Blount advised she unlocked the door and located her daughter in the bedroom. She advised that her daughter has been suffering for 17 years from a condition similar to Multiple Sclerosis.
She advised that her daughter complained recently of pain to her neck and back. She further advised that her daughter's husband, Ray McKinnon, has been in Atlanta, GA for the past month and has been notified and is returning to Little Rock.
I observed the victim's body lying face up in the bed holding a cell phone in her left hand. Blood was observed seeping from her nostrils. I also observed marbling in the victim's face, neck, and stomach. The Pulaski County Coroner's Office and spoke with Gerone Hobbs who responded to the scene.
Article continues below advertisement
The cell phone was removed from her hand end I located the last contact made with the victim. It was an incoming call on Monday 10-25-2010 at 4:26 PM. and lasted 9 minutes.
A family member celled the number and spoke with Deborah Wood who advised that she had spoken with the victim at that time. She advised that the victim told her that she did not feel well. She advised that she had called in reference to an upcoming event. The next phone call that was observed on the phone came in 1 minute after the victim disconnected with Ms. Wood.
The call was not answered. The phone was Ieft on the dresser.
I located 4 prescription pill bottles in the bedside table and they are: Triamcinolone .1% paste, Hydroxyzine Pamoate 25 mg, Tramdl and Bendonatate 100 mg. Each bottle had pills remaining. They were left on the bedside table.
Ms. Blount was still at the residence with family when the Coroner and I were leaving. She advised that they would take care of securing the residence.
Article continues below advertisement
MEMS unit 236 responded initially, but could provide no medical attention."
Blount's widower Ray McKinnon, who's also involved in show business, was not in town, officials said. The couple won the best live-action short film Academy Award in 2002 for their film, The Accountant.
"As one door was seemingly closing in my life, another door opened. And I only have one person to thank for that, my husband Ray McKinnon," Blount said in her Oscars acceptance speech.