Exclusive
EXCLUSIVE INTERVIEW: Jon Gosselin's Stepdad: 'I Don't Even Know How To Get In Touch With Him'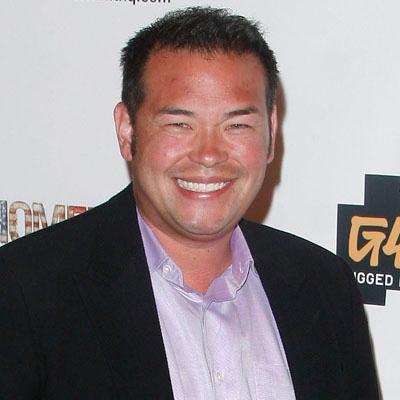 Jon Gosselin is estranged from his ex-wife Kate, lost his legal battle to keep his children off TV, and now RadarOnline.com has exclusively learned that his own stepdad doesn't know how to get in touch with him.
Albert Castello is married to Jon's mother, Pamela, and lives in Pennsylvania too.
In an exclusive interview with RadarOnline.com, Castello revealed that he hasn't spoken with his stepson after Jon's public Twitter rant about the judge's decision to allow his children to remain on television.
Article continues below advertisement
"I don't even know how to get in touch with him," Albert Castello told us.
Pamela and Albert have been married since October 3, 2000. Jon's parents divorced in 1998 and his father Thomas passed away in 2005.
Jon's side of the family generally avoids publicity and until now it was unknown that Jon was estranged from his stepfather.
A court order is in place preventing Jon from speaking publicly about his children and the TLC situation, but a source told RadarOnline.com that he feels using Twitter doesn't violate his legal agreement.
His stepfather defended Jon's method of speaking to the public.
"Whatever he wants to Twitter or Facebook or whatever the hell it is that is his business," he told RadarOnline.com.
Jon says he is struggling to find employment since he isn't a part of the hit TLC show Kate Plus 8 starring Kate and the children.
"Jon's business is to deal with family matters. They have nothing to do with TV or what he's trying to do to make a living," Albert told RadarOnline.com.
Article continues below advertisement
Jon turned to Twiiter to defend his decision to try and have the children taken off television.
His Tweet read: "First and foremost, for people who did not watch Jon & Kate Plus 8, I stated years ago, and on television, that I no longer wanted to film and wanted my privacy back. This is not a decision I made lightly or without weighing all the factors involved. The negative effects on my family was my greatest concern and far outweigh any monetary gain we received. Today, my children are much older than when we first started. They are acutely aware their life is markedly different from their peers. They are six, and ten, and have to deal with the paparazzi! They can't visit a public place without a crowd gathering to stare or people snapping pictures with cell phones."
His stepdad told RadarOnline.com that he thinks the Gosselin children should be the priority.
"The children are the most important thing. Whatever is going on between Jon and his ex-wife they have to work this out themselves," Albert told RadarOnline.com.
He also defended his stepson's public rants.
"Whatever he says is his business. It's none of anybody's business. I don't want to say anything. Family matters are family matters."