Exclusive
EXCLUSIVE: Danielle Staub's Lesbian Romance Was Just A Publicity Stunt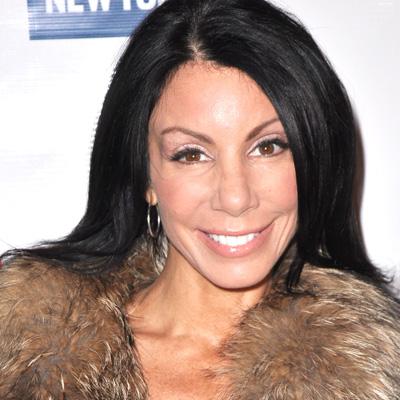 Article continues below advertisement
Regardless, they purposely kept fans guessing by continuously stepping out together while refusing to define their relationship.
They even sang their duet Real Close on Bravo's Watch What Happens Live.
"They were not a couple," a friend said.
"Did they have a connection? Yes. Was it was very strong through work and song? Yes. Did Danielle feel more? Yes. Did she indicate that to Lori? Yes. But Lori was never going to put herself in a place where she was going to run away with Danielle."
EXCLUSIVE: NJ Housewife Danielle Staub Shoots Emotional Music Video
Staub has been quick to move on: she showed up at an event on Thursday night in New Jersey with a mystery man!
"It became a complicated relationship," the friend added about Lori and Danielle.
"Danielle's an all-or-nothing person and maybe it'll have to be the nothing because Lori's not dealing with the all."
When asked about what caused the women to part ways, the friend simply replied: "The Danielle Staubness."
Article continues below advertisement
Their tumultuous relationship is reminiscent of Danielle's other relationships on the hit Bravo reality show.
The friend said, "Lori doesn't do crazy. It's been a series of things. The truth is they both tried to make the relationship work on many levels. It's been complicated. Danielle does her thing and Lori does hers. Lori appreciates the goodness when Danielle was able to give it, and I'm sure she appreciates what Lori has done"
"When stuff starts coming up and she starts flipping out, it's not a nice episode for Lori. When it's bad it's bad and when it's good it's good."
Regardless of what happens, the friend says Lori, "cares for Danielle and her girls tremendously and tried to step up and help her and she stepped in big time to help keep things stay intact with her music and more."
RELATED STORIES:
EXCLUSIVE: Family In Crisis: Real Housewives Of New Jersey Giudice Clan Divided