EXCLUSIVE: Courteney Cox & David Arquette Sharing Custody Of Daughter Coco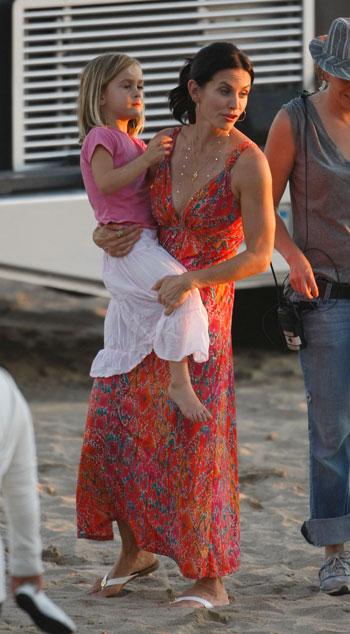 As Courteney Cox and David Arquette prepared to drop the shocker of their sudden split, RadarOnline.com has learned the couple had already hatched a joint custody deal to share parental rights of daughter Coco.
When news broke of the Scream co-stars separation on Monday, six-year-old Coco was with her mom at their Hollywood mansion, just off Sunset Boulevard.
"This is a difficult time for Courteney and David and their primary concern is for Coco," said one source.
Article continues below advertisement
And the one-time couple has been savoring every minute of custody each can get with Coco — an arrangement struck as part of their trial separation.
Courteney even brought Coco to the Cougar Town set last month and while she worked the adorable little girl — who is the goddaughter of Jennifer Aniston — enjoyed a play date with a friend.
Courteney was also photographed two weeks ago, taking Coco for a bite to eat at Japanese restaurant Nobu in Malibu, California, without Arquette.