Exclusive
EXCLUSIVE COURT DOCUMENTS: Rapper T.I.'s Lawyers Argued For No Jail Time, Used 150 Cases As Defense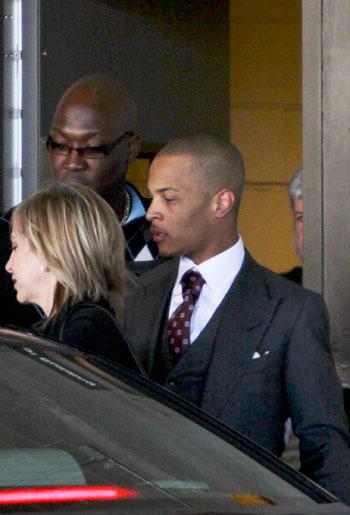 T.I. was sentenced to 11 months in prison on Friday following a violation of his probation but RadarOnline.com has obtained court documents submitted by the rapper on Wednesday giving reason why he shouldn't be sent back to jail – 150 reasons to be exact.
EXCLUSIVE COURT DOCUMENTS: See T.I.'s Court Papers Suggesting Why He Shouldn't Go To Prison
According to paperwork filed on October 13, T.I.'s attorneys argued that they "reviewed over 150 supervised release or probation revocation proceedings in the Northern District of Georgia between 2000 and 2010" and "did not locate a single case" in which the person "was sentenced to a term of imprisonment."
Article continues below advertisement
T.I. – real name Clifford Harris, Jr. – previously served nine months in jail on federal weapons possession charges and was on probation when he and his wife, Tameka Cottle, were arrested in September on drug possession charges in Los Angeles.
Over 20 cases were presented by T.I.'s attorneys as evidence that "a defendant, who is charged with possessing a 'user amount' of a controlled substance or who tests positive for drug use on a first occasion, is not imprisoned."