Steven Slater Cops Plea - No Jail, But Will Get Mental Help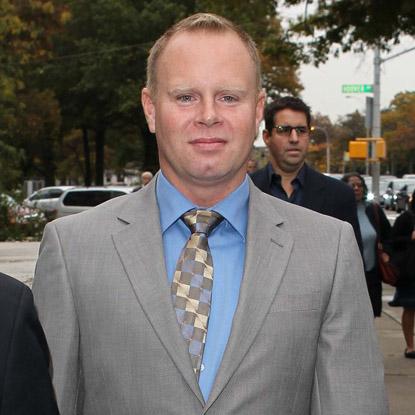 Steven Slater - the former JetBlue flight attendant whose meltdown made him an instant celebrity - has pleaded guilty to two counts of criminal mischief, and in exchange, he will not go to jail, RadarOnline.com has learned.
Slater entered the guilty plea to the two counts (one of which is a felony, the other a misdemeanor) Tuesday morning in a courtroom in Queens, New York.
In exchange for the guilty plea, Supreme Court Judge Marcia Hirsch delayed a one to three year sentence. However, the deal does requires that he enter a year-long mental health program and also receive substance and alcohol abuse counseling.
Article continues below advertisement
He was also placed on one year probation and ordered to pay a $10,000 fine.
As RadarOnline.com has previously reported, Slater made international news on August 9 when he got on the plane's loudspeaker, cursed at passengers, then slid down the plane's emergency chute with a beer.
The Pittsburgh-to-New York flight had just landed at Kennedy International Airport when Slater allegedly got into an altercation with a rude passenger and flipped out.