Unfriendly Skies: Stars Who Have Had Run-Ins with Flight Attendants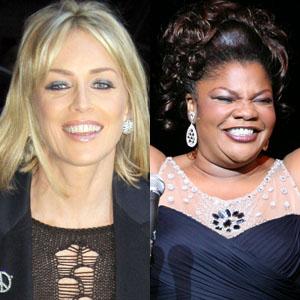 JetBlue flight attendant Steven Slater may have had a meltdown after one of his passengers refused to follow the rules, but as it turns out, freak-outs on flights are more common than not-- and sometimes involve celebrities.
Comedienne and Oscar winner Mo'Nique was thrown off a United Airlines flight in July, 2006 after arguing with one of their flight attendants.
The incident occurred when Mo'Nique's hairstylist attempted to stuff a hairdryer into a first-class bin on the New York bound flight out of Chicago. The United Airlines employee refused to believe the hairdryer belonged to Mo'Nique, who was holding a first-class ticket. The hairstylist had a seat in Economy class.
Article continues below advertisement
The flight attendant allegedly said to Mo'Nique, "Tell your people that the next time they have an attitude, they are being thrown off ... Since 9/11, we don't play around."
Mo'Nique then got into an argument with the flight attendant, and she was escorted off the plane.
Mo'Nique accused the airline of racism, and told the New York Daily News, "I felt like I was being treated like an animal. This happens to black people all the time, and they don't have a voice. It was humiliating."
A United Airlines spokeswoman later expressed regret for the incident, saying "We regret (Mo'Nique) felt in any way that she was not treated with courtesy and respect. There was a confrontation involving a customer that caused the flight to be delayed. When a situation occurs on a flight that causes a delay, or disruption, we must act in the best interest of all our customers."
However, a spokesperson for Mo'Nique said, "Mo'Nique has no intention of speaking to anyone at United. She was humiliated by what some United
Article continues below advertisement
employees did to her. She'll leave it up to her lawyers."
In July, 2009, Sharon Stone was detained by police in Salt Lake City after she threw a tantrum onboard a plane for refusing to check her second bag.
According to a witness, "The flight attendant asked her to gate check her bag and Sharon refused and got into a huge fight with her. They eventually took the bag from her and she screamed at her assistant and made a scene during the entire flight."
Stone was detained when the plane landed in Salt Lake City.
Earlier this year, New York Jets receiver Santonio Holmes was kicked off of a Continental Airlines flight at Pittsburgh International Airport after he refused to turn off his iPod. According to WPXI.com, investigators claimed Holmes was being a "disruptive passenger" but New York Jets coach Rex Ryan later said the entire thing was a misunderstanding.
Article continues below advertisement
EXCLUSIVE: JetBlue Flight Attendant Took A Five Year Break From Flying
But not all airline celebrity tantrums concern rule-breaking. In May 2010, Iron Man 2 star Don Cheadle said he was the victim of racial profiling aboard a flight to Los Angeles. "We get up to the ticket counter and we're trying to get our seats together. As we walk up to the counter there's a crowd and we hear, 'Everybody just back off! Just back off!' So I walk up to her (the airline worker) and say, 'Don't you mean back up?' And she goes, 'Yeah, you're right. Back up and back off!"
Cheadle claimed the female flight attendant continued to get ruder, telling him she was going to throw him off the plane, before finally apologizing to him later.
"Right before the end (of the flight) she puts two bottles of Courvoisier between our seats. I said, 'What is that? Why are you giving it to me?'" Cheadle said. "She said, 'I'm sorry, this is my way of apologizing. I was told there was a black guy with a hat on sneaking into first class and I thought that was you.' So that's just racism? That's cool!"
Article continues below advertisement
VIDEO: JetBlue Flight Attendant's Mom Says She Would "Have Snapped Too"
Last but definitely not least is the story of Jonathan Rhys Myers, a celebrity with a rap sheet filled with flight-related incidents. As RadarOnline.com exclusively reported, in early May the Tudors star was banned from flying United Airlines after using a racial slur during a drunken display early in the morning. He subsequently went into rehab.