Dr. Conrad Murray's Lawyers Want Michael Jackson's Syringes, IV Bag Re-Tested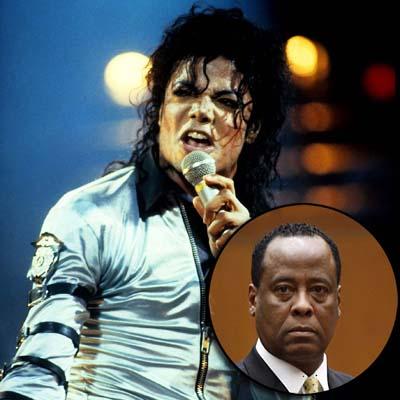 Dr. Conrad Murray's attorneys are pushing to get two syringes and an IV bag taken from Michael Jackson's home after his death re-tested by the coroner's office, RadarOnline.com has learned, claiming the evidence could go a long way in determining how Jackson died.
A transcript of a Tuesday closed door meeting in Los Angeles between officials in the manslaughter case against Murray was obtained by the Associated Press on Wednesday, revealing how Murray's lawyers said that much of the evidence - including liquid in the syringes - had dried up and eroded since the singer's June 25, 2009 death.
Article continues below advertisement
Officials said Jackson died, in part, from a lethal dose of Propofol, a strong anesthetic the live-in doctor was administering to the King of Pop.
While the syringes and an IV bag have been tested before - revealing traces of Propofol and Lidocaine - Murray's attorneys said that the amounts of each substance have not been scientifically determined, which could have a huge impact in a case leaning on scientific evidence.
"We are doing it because the house is on fire. We need a hose," his attorney Ed Chernoff told Superior Court Judge Michael Pastor, according to the transcript. Another Murray attorney, J. Michael Flanagan, complained to the judge that the tests are long overdue because the expert with the coroner's office had taken a long sabbatical.
"It hasn't been done yet... it should have been done a year ago," Flanagan said, noting that the findings "would be very helpful information perhaps for both sides."
Article continues below advertisement
Murray has pleaded not guilty to involuntary manslaughter charges in connection with Jackson's death, saying through his attorneys that he didn't give Jackson anything that should have killed him. His next court appearance is slated for January 4 for a preliminary hearing to determine whether he should stand trial.
RELATED STORIES:
VIDEO: Janet Jackson Says She's 'Not Engaged'