COURT DOCUMENTS: Federal Judge Faces Drug & Weapons Charges After Alleged Affair With Stripper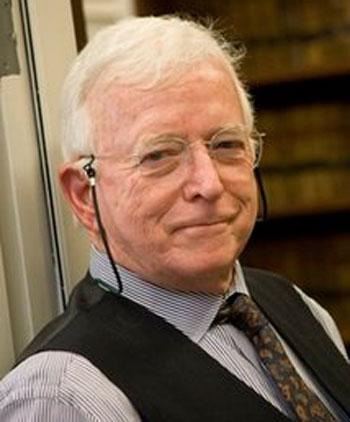 She is the stripper-turned-informant who ratted out a long-time federal judge in a clandestine sting.
U.S. District Judge Jack T. Camp Jr., of the Northern District of Georgia, is facing drug and firearms charges after his alleged mistress told authorities the legal eagle used cocaine, marijuana and other illegal drugs with her.
Read the criminal complaint here on RadarOnline.com
Judge Camp was arrested Friday night near Sandy Springs, about 15 miles north of Atlanta and held in an undisclosed location by the U.S. Marshal Service.
Article continues below advertisement
He was arraigned Monday and released on a $50,000 bond, the Justice Department said.
Camp is charged with buying and possessing cocaine, marijuana and Roxycodone, a narcotic pain reliever.
According to an FBI affidavit, obtained by RadarOnline.com, Camp purchased the drugs from an exotic dancer, identified as CI-1, who he met at the Goldrush Showbar, an Atlanta strip club.
Authorities claim Camp got to know the dancer after he purchased a private dance from her last spring.
He returned the next night and purchased another dance and sex from her.
The stripper and Camp began discussing drugs and the judge paid her $40-$50 for some cocaine.
Several times after that, the two would meet to use drugs together, generally purchased with Camp's money.
"When Camp and CI-1 would use drugs together, they would ingest both the cocaine and the Roxycodone by snorting it through their noses and they would ingest the marijuana by smoking it," according to the criminal complaint.
Article continues below advertisement
"In order to snort the Roxycodone, Camp and CI-1 would use a pill crusher to create a powdered form of the Roxycodone. In fact, Camp gave CI-1 a pill crusher for CI-1's use."
The judge also faces a weapons charge in connection with two illegal firearms found in his car, according to the complaint.
Bill Morrison, the judge's lead attorney, claims it as a matter a private breach of integrity rather than as a public one by a long-term public official, according to The Atlanta Journal-Constitution.
"It's not about Judge Camp being a judge," Morrison told the newspaper.
"It is about Judge Camp being a husband and whether he has fulfilled those duties. This is not a case about judging... it is a case about judgment."
The stripper, who has a history of prostitution and drug use, began cooperating with authorities and allowed her phone conversations to be surreptitiously recorded.
Federal authorities have promised her that she will not be prosecuted for any crimes related to the case.