EXCLUSIVE DOCUMENT: Eddie Cibrian's Ex Brandi Glanville Arrested For DUI; Read The Police Report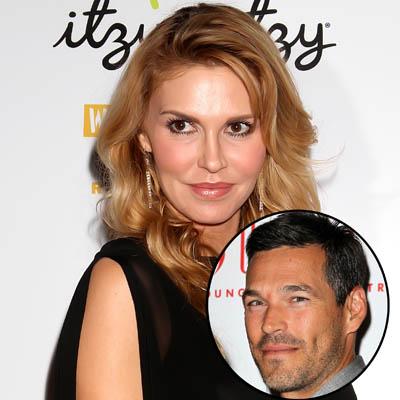 Eddie Cibrian's ex wife Brandi Glanville was arrested on Sunset Blvd. in Los Angeles Friday, RadarOnline.com has learned, on suspicion of DUI.
Glanville was stopped by police in Beverly Hills for a separate, unnamed violation when officers smelled alcohol coming from the vehicle, police said.
Police told RadarOnline.com Glanville was still in custody Friday morning, and was being held on $5,000 bail.
Article continues below advertisement
EXCLUSIVE DOCUMENT: Read The Police Report
Glanville was officially divorced from Cibrian earlier this month, more than a year after Cibrian's affair with LeAnn Rimes was uncovered by the tabloids when the pair were filming the Lifetime movie, Northern Lights.
Rimes, who was also married at the time her affair with Cibrian was revealed, would go on to divorce her hubby of 7 years, former dancer Dean Sheremet.
Cibrian and Glanville have two young sons, Mason and Jake. More than a year ago, we chatted with a source close to Glanville, who said there was "definitely no love lost between" between Glanville and Rimes.
"Brandi said that LeAnn is after her kids," our source said. "She said that LeAnn has accused her of being an unfit mother and that the kids should live with Eddie and her. Brandi is not happy about the whole thing, obviously ... she feels like LeAnn is trying to take over her life."