AUDIO: J-WOWW Confirms Radar's Filthy Couture Story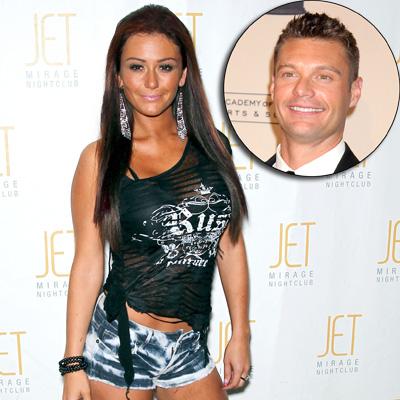 Jenni "J-WOWW" Farley appeared on Ryan Seacrest's KIIS-FM show Wednesday, and spilled her guts about another on-screen Jersey Shore blowup, the rumors she'll be posing for Playboy and an exclusive story on RadarOnline.com that her clothing line Web site was no longer taking orders.
Listen to the audio on RadarOnline.com
"Jenni, this morning RadarOnline.com is saying that you were forced to shut down your clothing line called Filthy Couture," Seacrest said. "What's happening there?"
Article continues below advertisement
J-WOWW responded, "I know, I just saw that. The best thing that ever happened to me was I got a new manager, and we did shut it down to get it ready to get ready to be sold in stores.
"It's shut down, but not shut down," J-WOWW explained. "The online sales were great, but you can only go so far with that, and to try and take it to a new level -- we want to take it to clothing stores."
As previously reported, a pal of the Jersey Shore star told us that "due to trademark issues the company was shut down... money needed to be returned to the people who had ordered clothing... she couldn't handle the clothing line and didn't really have the help she needed."
J-WOWW Confirms Radar's Story On Ryan Seacrest's Show
J-WOWW also confirmed that she's in chats with Playboy to appear in an upcoming issue, but implied the sides haven't reached an agreement just yet. And as far as Jersey Shore is concerned, J-WOWW said to expect some "very over dramatic" fireworks during this week's season finale -- even a clash between she and her best friend Snooki that she described as "something we needed to get out."
The season finale of Jersey Shore airs on MTV Thursday at 10/9c.