EXCLUSIVE PHOTOS: Jersey Shore's J-Woww Goes Pink For Breast Cancer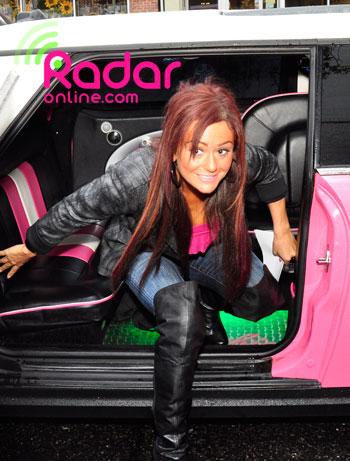 Jersey Shore's wild party girl J-WOWW is definitely known for her bodacious bust and she's using her famous curves to draw attention to breast cancer and give back to her community.
"She is proud of who she is and the way she looks and she is taking her star power to spread the word," said Todd Shapiro, a rep for the National Breast Cancer Coalition in Long Island, who hosted the party gal on Monday.
Article continues below advertisement
The sexy reality star, of course, arrived in style in a pink stretch limo!
She joined Huntington Town official Frank Petrone and Geri Barish, the president of the Long Island Breast Cancer Coalition, as they hung a giant, twelve foot pink ribbon across the town's main street.
J-WOWW also delivered a speech that showed a new side herself.
"People were crying and hugging her as she left the podium," said Shapiro.