Exclusive
EXCLUSIVE VIDEO INTERVIEW: Snooki's Ex Says Her New BF Is "Ugly" And "She's Downgrading"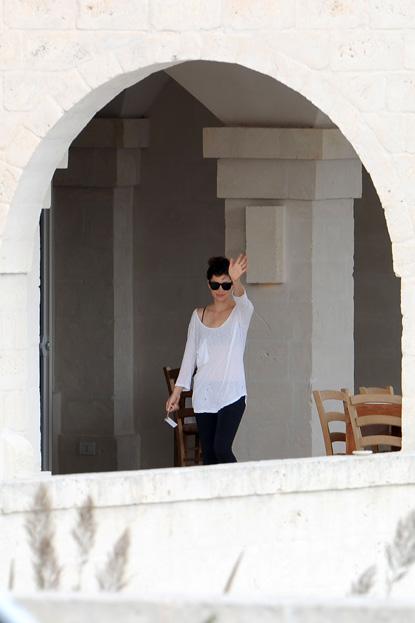 The war of words between Snooki's current guy and her ex are heating up as the Jersey Shore star continues to break guido hearts left and right. Responding to the taunts from her current juicehead, Jeff Miranda, Nicole "Snooki" Polizzi's ex-boyfriend Emilio Masella told RadarOnline.com in an exclusive interview that the pint sized reality star is dating down with her new man.
"Snooki has a new boyfriend; the kid's ugly, like, I don't know what's wrong with her? She's downgrading, like, this kids talking s**t about me, he took out his tongue ring cause Snooki said it reminded her of me, what a loser, how low are you going to go?'
Article continues below advertisement
Emilio is hoping to increase his own fame too. "I'm in LA for a TV show, which I already think I got it, I'm going to turn the show into my show cause in the show I'm supposed to be competing with girls and I don't compete for girls.
Emilio dished on Snooki's recent arrest to RadarOnline.com. "I heard my ex got in some trouble, she was in jail for being annoying and being drunk in public, basically she IS annoying, she stays on the phone all of the time."
He doubted the reality of her arrest, and then slammed her for going commando recently, telling us "I think that was just a publicity stunt, because breaking up with me she hasn't been the tabloids lately. Except wearing no clothes coming out of a store bared naked, everything's exposed. I don't know how many people wanted to see that! But for FREE! She could have made millions off of that – why are you doing this for free? Nicole you have to be smart about this!"
Article continues below advertisement
Then he slammed her new boyfriend again. "I honestly think they guy's gay. He wants to be an actor. You should come out to the valley and film gay porn if you want to be an aspiring actor you can make it here."
After learning about Jeff Miranda's visit to a strip club in New York, he taunted Snooki's ability to keep her man happy. "Nic – your new boyfriend is in strip clubs, I would never dare go into strip clubs. Whatever you have it's not doing it if he's in a strip club."
NEW PHOTOS: J-WOWW Caught Smooching New Man
Emilio warned Snooki "The guy might be a little on 'The Situation' side – just be prepared Nicole for another heart break. What's wrong with you? Go eat some pickles hon.'
Check out the exclusive video on RadarOnline.com where Snooki's ex Emilio trash talks the Jersey Shore cast and warns Ronnie that he'd better watch out, because he said Sammi is eyeing him!