VIDEO: Songbird Of The Shore: Angelina Pivarnick Kicks Off Singing Career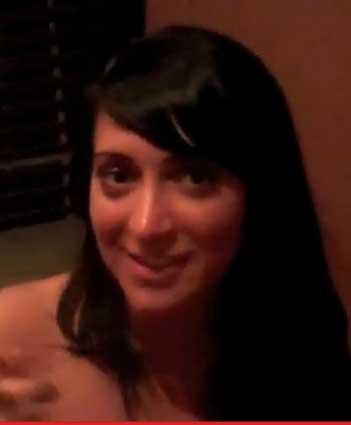 First, we got to see The Situation dance.
Now, one of his Jersey Shore roommates, resident pot-stirrer Angelina Pivarnick, is exposing her own vocal talents to the world in a new YouTube clip in which we hear the saucy brunette show off her songbird side.
The Youtube clip shows Pivarnick with her personal trainer, Speed Bag Scissorhands, and the record's producer, Andy DreaMaker Stein. We get to see Angelina belt off a few bars, unedited at around the 4:00 mark in the clip.
Article continues below advertisement
Watch the clip on RadarOnline.com
An insider close to Pivarnick told RadarOnline.com of the video: "This is a sneak peak of Angelina in the studio while she is working on her song 'I'm Hot.' In the video you can hear her live, singing a few tunes, without any digital enhancement or mixers."
Stein -- who produced another Jersey Shore-themed song called "The Situation Rap" -- told RadarOnline.com, "She always loved music and really wanted to surprise her fans with her own little song."