Exclusive
EXCLUSIVE: 'Grenade' Attack - Jersey Shore's 'The Situation' Slapped With Legal Situation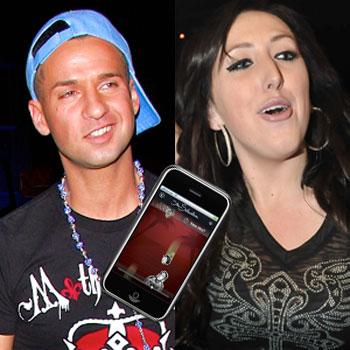 The Situation's iPhone application might have soared into Apple's Top 10-grossing apps, but those abs from the Jersey Shore have a potential legal "grenade" about to be lobbed in his direction, RadarOnline.com has exclusively learned.
One of the most popular features is an interactive video game titled "Grenade Dodger"; it drops grenades from the sky while a user moves The Situation side to side, in the hope of avoiding contact.
Article continues below advertisement
For the uninitiated who think a grenade is a weapon, on the Shore, it's actually an ugly chick!
So herein lies The Situation.
Mike Sorrentino wanted to keep the application -- appropriately titled "The Situation" and available for $4.99 on iTunes -- as authentic as possible.
So together with Toronto-based design company Hey Turbo, a group of photographers were sent to clubs where The Sitch had been grinding on the dancefloor with instructions to snap "3's and 4's" -- women who rank low on a scale of 1 to 10.
RadarOnline.com has obtained photos of some of the "grenades"; incidentally, we don't necessarily think they are "grenades".
When they surfaced on the application, one of the "grenades" was horrified and has since made legal threats to the breakout star of MTV's reality smash.
"While the girls did know their photos were being taken, they were unaware they were about to become official grenades," a source told RadarOnline.com.