VIDEO: Snooki Lip-Synchs Britney Spears Song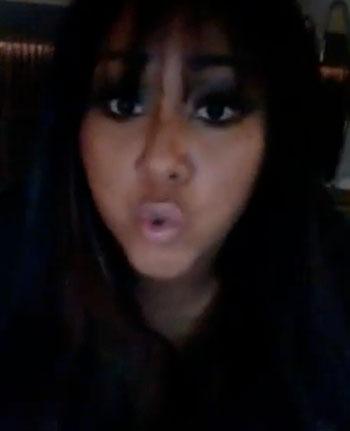 Move over Milli Vanilli, there's a new lip-synching champ in town -- and it's everyone's favorite little pint-sized Jersey Shore star!
Nicole "Snooki" Polizzi uploaded to YouTube a new video of herself singing a Britney Spears ballad on Tuesday. Well, she isn't really singing, just lip-synching, but she gets the words right while crooning away into the television remote control.
French manicured nails prominently displayed, Snooki sings her little heart out to Spears' "Sometimes".
Article continues below advertisement