Exclusive
EXCLUSIVE INTERVIEW: 'Snooki Stole My Boyfriend,' Says Shocked Woman After Watching TV Hookup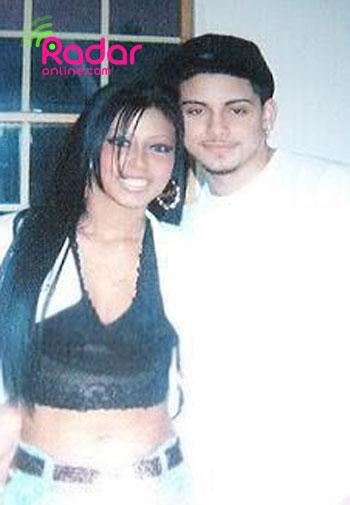 Snooki is having a run of bad luck in the boyfriend department.
On a recent episode of the Jersey Shore, Nicole "Snooki" Polizzi found herself in bed with her most recent conquest, Dennis Figueroa, but the problem is he has a girlfriend, and she tells RadarOnline.com exclusively: "Snooki stole my boyfriend!"
Lachia Damis told RadarOnline.com that when she confronted Dennis about Snooki, he tried to lie his way out of it.
Article continues below advertisement
The pint-sized Jersey Shore star picked up Dennis in a Miami bar. After the two hit it off, Snooki invited him home with her. (Watch the video of Snooki and Dennis hooking up below.)
See The Exclusive Facebook Posts
"I'm just really excited for him to come over and, you know, get it in," Snooki said about Dennis.
The pair "smushed" on the show and Lachia confronted him about the hookup after the Jersey Shore re-run Monday night.
"My heart dropped and I was devastated," Lachia told RadarOnline.com about seeing her boyfriend in bed with Snooki.
"He tried to deny it to me at first, telling me that he was drunk and didn't know she was famous, but that is bullsh*t," Lachia said. "He told me Snooki got jealous because he was talking to Angelina and that's why she went after him, but I don't believe that now."
Article continues below advertisement
Dennis tried to smooth things over with Lachia via Facebook writing, "I'm sorry I was drunk and I was hungry as hell u know that I'm always hungry."
He also wrote on Facebook: "I'm sorry I banged Snooki." His apology isn't being accepted by Lachia though. "I had no words for hours when I saw this. I talk a lot, I really do and I had no words when I watched him with her," she said.
Lachia has told Dennis that now she wants nothing to do with him and he lashed out at Snooki to his girlfriend.
"That f*cking Snooki girl f*cked up what we had up," he wrote in a text message to Lachia. He also wrote "I don't remember Snooki I don't remember that night I'm sorry" and "Don't let this f*ck everything up I love you."
PHOTO: Snooki's Butt-Waggling Body Shots
Lachia told RadarOnline.com that she is not going to accept his apology and had some harsh words for Snooki.
"That's disgusting and she's disgusting," Dennis' girlfriend told RadarOnline.com. Lachia and Dennis have been an on-and-off couple since 2005. Lachi told RadarOnline.com that she reached out to Snooki on Facebook but has yet to receive a reply.