Exclusive
EXCLUSIVE: Jersey Shore's J-WOWW Offered $400,000 For Playboy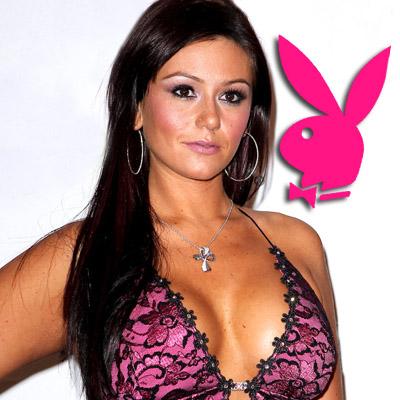 Playboy is putting the "Wow" in J-WOWW.
RadarOnline.com has learned exclusively that there is a $400,000 offer from the mag for the Jersey Shore star to pose naked. We've also learned that the deal is not final and may face contractual obstacles from the reality TV show.
"Talks have been going on for a long time now and the highest offer she has received is $400,000," revealed our source.
The curvaceous reality TV star, whose real name is Jeni Farley, has been talking about the news and seems enthusiastic about getting naked.
Article continues below advertisement
"Final offer is standing," J-Woww tells E! Online. "Hopefully, it will go through."
RadarOnline.com learned exclusively that negotiations began at $200,000 and the $400,000 offer is contingent on full nudity. Topless only photos would lower the offer.
MTV's The Hills star Heidi Montag stripped for the magazine never bared all. At this point it 's still unclear as to how much the Jersey Shore guidette will show. But sources tell RadarOnline.com, her MTV contract could be the real reason fans will see less skin.