VIDEO: David Hasselhoff: 'I'm Not Going To Win' Dancing With The Stars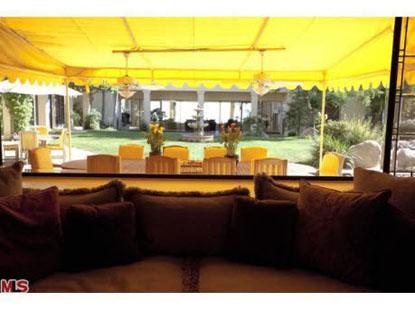 David Hasselhoff said on Jimmy Kimmel Live Monday that he doesn't think he can win the upcoming season of Dancing With The Stars, but he's hoping for a bigger and better prize: his sexy dance partner, Kym Johnson.
Watch the clip on RadarOnline.com
"She's really hot," the twice-divorced 58-year-old Knight Rider star told Kimmel. "But she told me that she doesn't date any of her dance partners till either we're eliminated or we win. So I said, 'We're going out in the first round.'"
Article continues below advertisement
When Kimmel asked the always-entertaining showman if he thinks he's got a shot at winning this year's competition, The Hoff said without missing a beat, "Absolutely not -- I'm not going to win.
"If I was a betting man, and I was watching a game in the dressing room," Hasselhoff said, "I'd bet on everyone else."
We'll see how the Hoff fares when Dancing With The Stars' eleventh season premieres Monday, September 20 on ABC.