Exclusive
EXCLUSIVE: Lou Ferrigno Wouldn't Go On Dancing With The Stars Even If They Begged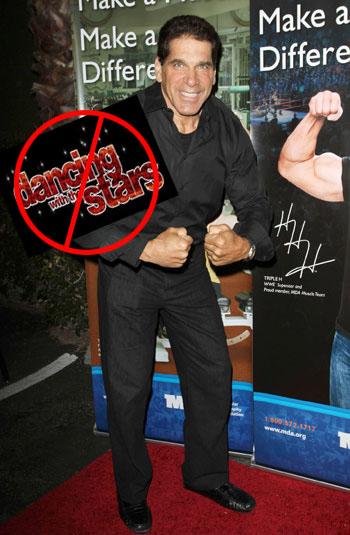 The Incredible Hulk star Lou Ferrigno will not be joining David Hasselhoff, Mike 'The Situation' Sorrentino and Bristol Palin on the new series of Dancing With The Stars, RadarOnline.com has learned.
In fact, the iconic star is still green with rage over a lack of communication regarding last season.
His wife and manger Carla Ferrigno told RadarOnline.com, "Even if they phoned up begging Lou he would not be doing Dancing With The Stars after the way they treated him in the past.
Article continues below advertisement
"Last time, they did not even have the decency to pick up the phone and give him a call to tell him he was not being chosen and that was the second time he wasn't picked.
"It is their loss though because he would have been great on that show. Lou has just completed an appearance on NBC's Chuck which will air soon that he's excited about and we have other projects in the pipeline too."
The 58-year-old, 6-feet-4 tall bodybuilder will play a bodyguard in the fourth season of NBC's action comedy Chuck which is due to start on September 20.
MORE ON:
Dancing With the Stars