SHOCKING PHOTOS: Stars Too Skinny For Hollywood? Eating Disorder Expert Weighs In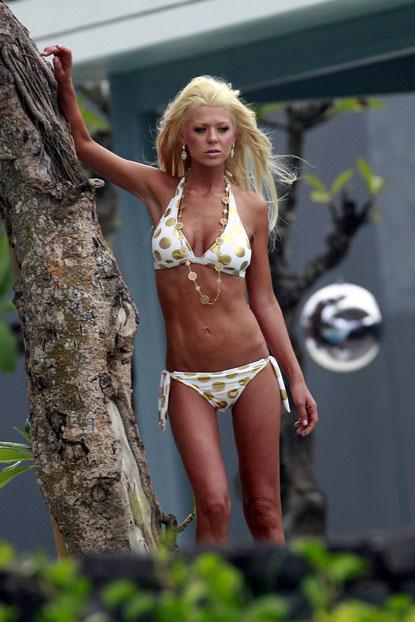 Many years ago the Duchess of Windsor, Wallis Simpson, was famously quoted as saying that "you can never be too rich or too thin," but had the American born socialite lived to see the latest crop of Hollywood starlets, including Lindsay Lohan, Tori Spelling and Angelina Jolie, would she have retracted that statement?
RadarOnline.com investigates the truth behind the fat-free figures of the famous and fabulous with the help of New York City Eating Disorder Specialist Jessica Aronson, who explains the frightening truths behind celebrity's obsession to look good.
Article continues below advertisement
Since Hollywood stars get paid the big bucks to look good in front of the camera, so it no surprise that they spend a good deal of their time eating right and hitting the gym, but sometimes the ritual gets taken too far.
When a young Lindsay Lohan, whose healthy body and shining smile won over America in family friendly movies such as The Parent Trap and Mean Girls, stepped out with Nicole Richie several years ago with her bones protruding out of a red dress, the world first took notice that something may have been off.
Since then, the star's weight has fluctuated between strikingly thin and scary skinny, as her personal and professional life have gone through a roller coaster of events.
The New York City psychotherapist points out the first photo in our gallery of Lindsay in a skimpy black bikini as being worrisome, and not only because of the way she looks!
"Skinny is too skinny when it impacts a persons ability to function in a healthy and productive way," explains Aronson about the difference between a healthy weight and unhealthy weight.
Article continues below advertisement
It has become quite common in Hollywood for stars to land in the hospital for exhaustion, pass out on the set of their movie or television show, or have to cancel red carpet or promotional engagements because of an unexplained illness.
Aronson said, "If you look at star's lifestyles, for example, if they are going to jail or being arrested for cocaine and drugs, then you can surmise that skinny is not healthy as evidenced by the way they are having relationships."
Angelina Jolie has it all, the hunkiest man in Hollywood on her arm, a distinguished acting career and an ever-growing brood of beautiful children, so why is she super skinny?
Aronson maintains that people use food to "control an area of their life when they feel out of control in other areas."
Tara Reid's obsession to be skinny landed her at the plastic surgeon's office, where she admittedly underwent a disastrous liposuction surgery, which resulted in rippled and bumpy abs instead of the 6-pack tummy she desired.