Paris Hilton Home Safe, Planning To Return To Japan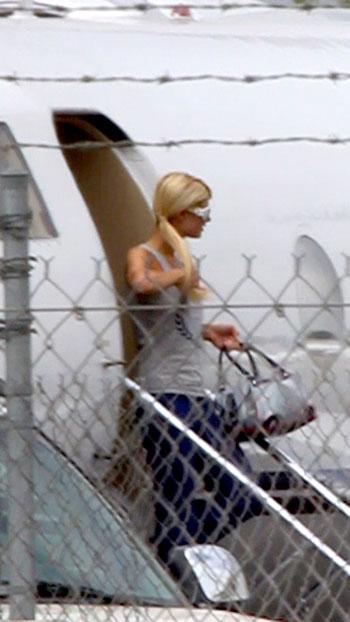 Paris Hilton is back on US soil home and is already making plans to go back to Japan, RadarOnline.com has confirmed.
Paris boarded her private jet in Tokyo and headed for her homeland at 12:00am PST on Wednesday morning and arrived safely in Van Nuys, CA on Wednesday afternoon.
Paris Hilton Hatches Plea Deal To Avoid Prison
Sources close to the hotel heiress tell RadarOnline.com, "Paris is exhausted, and very, very upset that she was unable to meet with the people that work for her brands in Asia.
Article continues below advertisement
"Paris doesn't want others to suffer because of her legal situation. It's unfortunate, but she is already planning for another trip back to Asia."
The source goes on to say that Paris was disappointed that she wasn't able to enter Japan legally but it wasn't from lack of trying. Apparently, the heiress was unaware she needed a special extra visa due to the fact that she had pled guilty to a misdemeanor drug charge on Monday.
"Paris did have a work visa for the trip, but she was unaware that she needed the additional paperwork until she landed in Tokyo," the source says.
PHOTOS & VIDEO: Paris Hilton Pleads Guilty To Two Misdemeanors; Avoids Jail For Cocaine Arrest
On Wednesday, Paris' spokesperson, released the following statement to RadarOnline.com, "Paris Hilton has decided to return to the US after a lengthy delay at Japanese immigration. Paris is very disappointed and fought hard to keep her business commitments and see her fans, but she is forced to postpone her commitments in Asia. Paris understands and respects the rules and laws of the immigration authorities in Japan and fully wishes to cooperate with them. Paris looks forward to returning in the future to a country she loves and has been coming to for the past 10 years."
Article continues below advertisement