NEW DETAILS: NJ Housewife Danielle Staub's Ritzy New Hosting Gig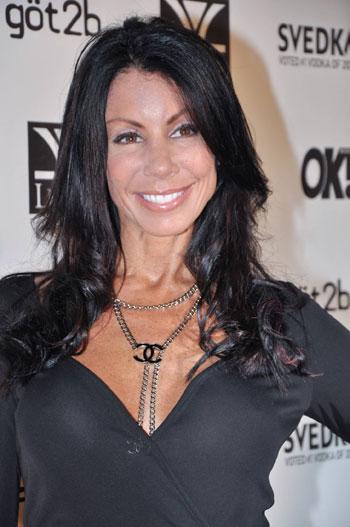 Former Real Housewives of New Jersey star Danielle Staub is leaving Franklin Lakes behind for a whole new scene – the 'Social' scene, that is -- as the host of her own reality show on Wealth TV.
"This is an opportunity for me to show my other side to fans," said Staub, who will be headlining the new series Social set to premiere in November. "I have lived a whirlwind life and have dealt with a variety of people from all walks of life. Viewers will be in for some amazing surprises along this journey."
Article continues below advertisement
Danielle's new on-camera venture will follow her as she covers exclusive events with her vast network of celebrity friends in a modern twist on the 1980's hit Lifestyles of the Rich and Famous.
According to the official press release, the series will center around Danielle's social calendar. She'll choose an event to attend and hand pick a celebrity friend to visit and be her plus 1. And before the big outing, she'll convene with her "inner circle" including her manager, hairdresser and daughters Christine and Jillian to help her prepare for the celeb visit. Once there, Danielle will embark on a tour of the celeb home before heading to her event of choice -- ranging from a birthday party to a private suite at a ballgame to a black-tie charity gala.
Filming on the show has already started. Danielle attended the OK! Magazine party at Avenue in NYC on Monday with her gal pal Lori Michaels and a TV crew in tow.
"We couldn't be more excited to have Danielle host our show. She epitomizes the upscale life, yet she is very sweet and grounded making her relatable to all audiences, and will undoubtedly surprise a lot of her fans who only know her from her previous show. Social will show the world the real Danielle and also help highlight a lot of great charities and causes," said Cary Sandoval, President and CEO of Cary Sandoval Films Incorporated.