Lauren Conrad Opens Up About Returning To Reality Television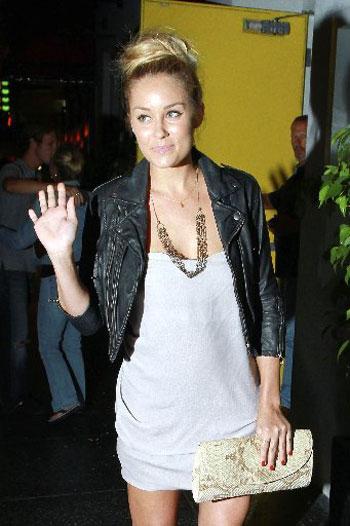 As RadarOnline.com was the first to report, Lauren Conrad is headed back to the network that made her famous. The 24-year old opened up about her new documentary-style reality series for MTV.
AUDIO: Lauren Conrad Coy About Her Fashionable Return To Reality TV
"I'm so excited to take on this new project that really focuses on my true passion," Conrad told the Hollywood Reporter on Friday.
"I'm happy to be partnering with MTV because I have had such an amazing relationship with them and love being a part of the network."
Article continues below advertisement
VIDEO & PHOTOS: The Hills Cast Celebrates Big Finale In Hollywood
The show will follow Conrad as she creates a line of evening wear and attempts to build a fashion house from the ground up.
Earlier in the day, she continued to remain mum about her future plans during an interview with Ryan Seacrest. She did hint: "Just under different circumstances I would return to reality TV. As long as you have a separation, then it works. You have your personal life and you have work life; when it's combined, it's difficult."