AUDIO: Lauren Conrad Coy About Her Fashionable Return To Reality TV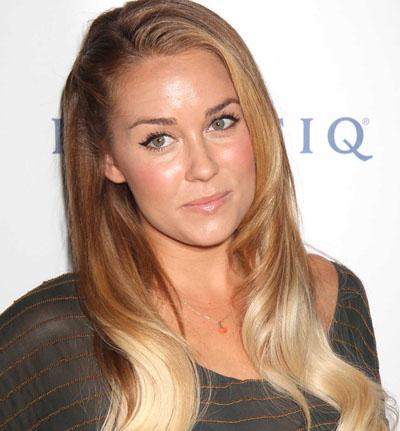 On Friday's edition of Ryan Seacrest's KIIS-FM show, MTV confirmed what RadarOnline.com had already reported: that the gorgeous fashionista is headed back to the small screen for another reality show on the network.
AUDIO: Lauren Conrad Talks To KIIS-FM's Ryan Seacrest
Seacrest showed he's learned a thing or two hanging out with Larry King, coaxing details out of the very tight-lipped 24-year-old reality star, as the network isn't expected to make the official announcement until the next week. (The network did send Seacrest a text during the show to trumpet the new Conrad project -- after RadarOnline.com broke the story.)
Article continues below advertisement
The reality show, according to Conrad, will follow her career path through the fashion industry, as the Laguna Beach star currently has a successful line on sale at Kohl's.
Conrad said she's "always been open to doing reality again.
"Just under different circumstances," she said. "As long as you have a separation, then it works. You have your personal life and you have work life; when it's combined, it's difficult."
VIDEO & PHOTOS: The Hills Cast Celebrates Big Finale In Hollywood
Conrad also dished on an alternative ending of The Hills, which showed she and Brody Jenner meeting up in what she described as an anticlimactic ending.
The show's producers eventually went for the ending that aired -- a surreal series showing the cast on a sound stage, throwing the show's authenticity in doubt -- "because I think they were kind of just going for the one that would get the biggest reaction."
Tight-lipped through and through, Conrad said that if she "was going to do a reality show, it'll probably start in October."