Judge Allows Nicollette Sheridan To Pursue $20 Million Lawsuit Against Desperate Housewives' Creator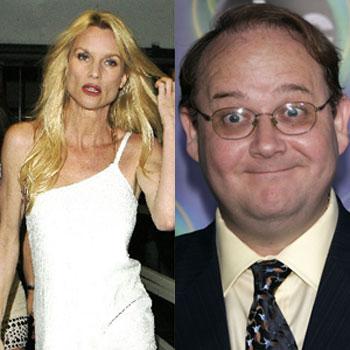 Nicollette Sheridan will pursue her $20 million lawsuit against Desperate Housewives creator Marc Cherry, in which she claims he hit her in the face before firing her.
RadarOnline.com has learned that a judge has ruled in favor of the actress, allowing her to continue with the lawsuit in which she alleges assault and battery, gender violence, wrongful termination and discrimination based on sex, sexual orientation and age.
Article continues below advertisement
Sheridan - whose sexy character, Edie Britt was killed off the show last year – claims in September 2008 Cherry struck her across the face while on set and when she complained about the incident, he sacked her.
She also claims Cherry created a hostile work environment, "behaving in an extremely abusive and aggressive manner."
LEGAL DOCUMENT: READ Nicollette Sheridan's Shocking Legal Lawsuit
Cherry's attorney, Adam Levin, wanted Sheridan's lawyers to clarify the discrimination portion of her complaint but Los Angeles Superior Court Judge Elizabeth Allen White denied the motion, allowing the lawsuit to go ahead.
MORE ON:
Nicollette Sheridan
Sheridan filed the suit against Cherry, ABC and Touchstone Productions on April 5th, 2010.
In court documents, Sheridan initially alleged that Cherry, "took her aside and forcefully hit her with his hand across her face and head."
But in May she filed an amendment claiming the altercation was more of a "light tap on the side of the head."
Sheridan says that in February 2009, she was informed that she was being terminated from the show and that her character would be killed off.