Eva Longoria Sued Over Las Vegas Restaurant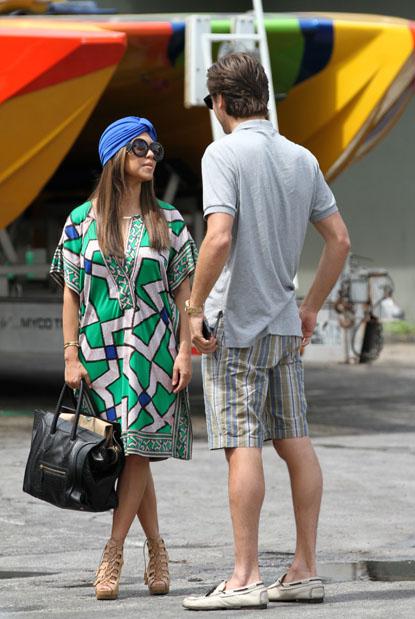 Eva Longoria Parker's golden touch has been tarnished. The actress/philanthropist/restaurateur is being sued in Las Vegas over her Beso restaurant in Sin City, RadarOnline.com has learned.
COURT DOCUMENTS: Read The Lawsuit
Eva and her partners in the highly successful Beso restaurant in Hollywood opened their Vegas offshoot last December amid great fanfare. For that endeavor, the Hollywood group took on additional partners, Roman and Mali Nachum, who would also function as the restaurant's managers.
Article continues below advertisement
It went bad almost from the beginning with Eva and her Hollywood partners unhappy with the way the restaurant was being managed, RadarOnline.com has learned. The Nachums claim the Hollywood group didn't like all the "ghetto" events that were being booked in – the Hollywood contingent deny this -- and Eva was quickly concerned about where the money was going.
"The Nachums got caught doing some stuff," a source tells RadarOnline.com.
MORE ON:
Celebrity Justice
Last month one of Eva's partners, Jonas Lawrence even got a restraining order against Mali Nachum, accusing her of putting his safety at "grave risk."
Then Eva shot off an email asking the Nachums to discuss with her "where my money is…I need to know where my investment is."
AUDIO: Eva Longoria Defends Desperate Housewives Creator Being Sued By Nicollette Sheridan
Late last week the Nachums filed a lawsuit in Clark County, Nevada claiming that Eva and her partners had muscled them out of the deal. They've filed a breach of contract lawsuit against the Desperate Housewives" star and have alleged "abuse of process and civil conspiracy" against the actress.
"Anyone can sue anyone for anything at anytime," J.T. Torregiani, one of Eva's partners in both the Hollywood and Las Vegas Beso restaurants, tells RadarOnline.com exclusively. "We did nothing wrong.
"I've worked with Eva for years," Torregiani adds. "She is one of the hardest working, smartest, most honorable and decent people I've ever met in all my years in the restaurant business."