Jodie Foster Will Not Be Prosecuted For Alleged Attack On Teenager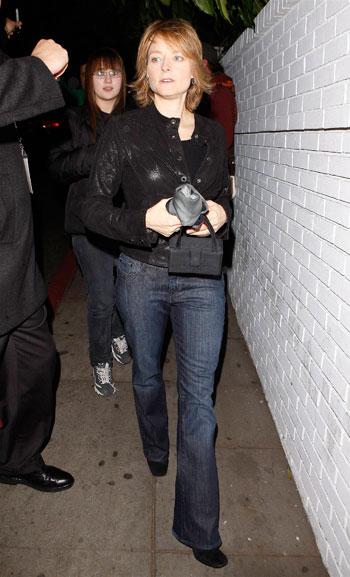 The Los Angeles City Attorney's Office has "declined to prosecute" actress Jodie Foster over the alleged assault of a 17-year-old boy at The Grove shopping center in Los Angeles, RadarOnline.com has learned.
EXCLUSIVE DOCUMENT: See The Police Report
The initial police report was filed by the underage boy with the Wilshire division of the Los Angeles Police Department on May 29, 2010 alleging battery and bodily force was used by the Oscar winner.
Article continues below advertisement
However, as previously reported by RadarOnline.com, the Los Angeles Police Department was unable get a statement from Foster after more than three months of investigation.
The LAPD handed the case over to the D.A's office, which has since dropped the case.
A spokesperson for the D.A. cited a lack of evidence in the case.
However, the father of the alleged victim previously told RadarOnline.com: "Jodie Foster attacked my son at the parking lot at The Grove... Jodie pushed and shoved him leaving scratches and bruises on his arm."