Exclusive
EXCLUSIVE: Reggie Bush Mixes Work And Pleasure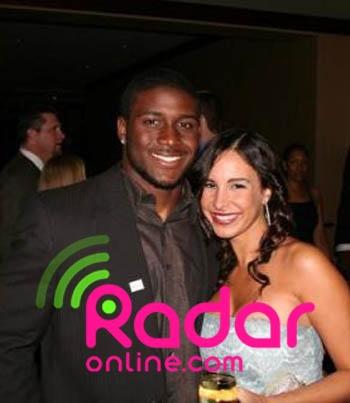 NFL Star Reggie Bush is finding time to mix business and pleasure when the New Orleans Saints play against The San Francisco 49ers on Monday.
RadarOnline.com exclusively has learned that his sexy Latin lover, Mayra Veronica will be joining the running back in northern California.
"They really can't wait to see each other," says our source. "They just love spending time together."
Article continues below advertisement
RadarOnline.com exclusively reported that Reggie's relationship was heating up over the summer with the Cuban born model and singer. And she was seen in New Orleans just two weeks ago.
"Although Mayra's extremely busy promoting her new single "If You Wanna Fly" and rehearsing for her music video, she cleared her schedule when Reggie came to California.
EXCLUSIVE: Reggie Bush's Girlfriend Offered $1 Million For Porn Film
Mayra has been described as a mirror image of Reggie's former fiancée Kim Kardashian, a comparison she doesn't take lightly.
"Mayra doesn't want to be Kim's replacement. She wants to make sure there's a special place in his heart just for her," explained a source.
The Maxim model's hit single '"If You Wanna Fly" first week debut on sound scan landed her a whopping #74th place on the HOT 100 CHART.