Exclusive
EXCLUSIVE: Reggie Bush "Getting Serious" With New Girlfriend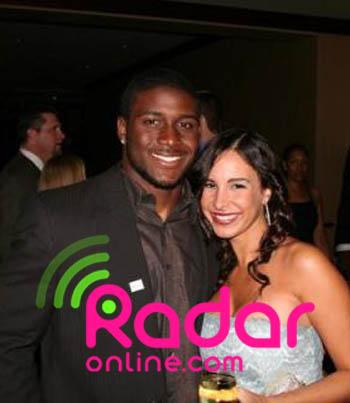 Though the memories of Reggie Bush and Kim Kardashian's relationship are still fresh, he's moving on with a new serious relationship and RadarOnline.com can exclusively report that things are heating up with sexy Latin singer Mayra Veronica.
"They're officially dating and it's getting serious. They speak on the phone everyday while Reggie's in NFL training camp in New Orleans," said a source close to the couple. "Their feelings are getting stronger all the time."
Article continues below advertisement
Though a mirror image of Reggie's former fiancee, "Mayra doesn't just want to be Kim's replacement, she wants to make sure there is a special place in his heart just for her," explained the source.
The New Orleans Saints running back's new flame is a Cuban born, American-raised model and singer whose new album is appropriately called 'Saint Nor Sinner.'
"They both have crazy schedules and wish they could spend more time together, but they see each other every chance they get."
Mayra and Reggie met in 2006 at Cedar Sinai Sports Spectacular in Los Angeles. There was an immediate spark between the pair and a lasting chemistry.
Soon after Kim and Reggie became the hot new Hollywood couple, so Myra gave him his space but they still spoke on the phone regularly. Things began heating up after the break up.
"Mayra is a confident woman and has no problem being compared to Kim Kardashian. There is no question Kim and Mayra are both sexy and talented women but Mayra is ready for the real thing thing.
"I can see this blossoming into something special."