Exclusive
EXCLUSIVE: Oprah & 60 Minutes Want To Interview Oksana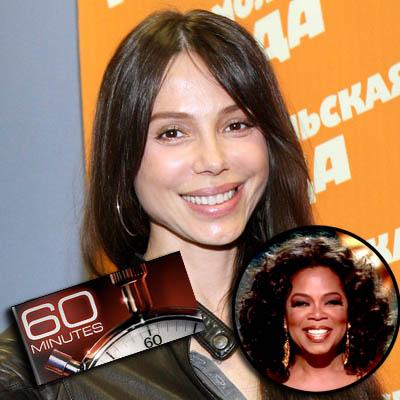 Oksana Grigorieva is at the centre of a television tug-of-war with Oprah and the big networks vying to land the first sit-down interview, RadarOnline.com has exclusively learned.
"Talks are underway," confirmed a source with direct and specific knowledge of the negotiations.
Long-running CBS newsmagazine 60 Minutes is also at the table, we're told.
"Oksana's camp is talking to at least one other major network in addition to CBS," revealed the insider.
Article continues below advertisement
"Oksana has a very powerful story to tell, from emigrating to the United States from Russia, her marriage to Timothy Dalton, her music career and the volatile relationship with Mel Gibson."
It's a complete back flip for Team Oksana, which is on a media offensive after remaining relatively silent since the Mel Gibson scandal hit the headlines with RadarOnline.com's exclusive release of the hate-fuelled and expletive-laced audio tapes.
It is not known if Oksana's camp initiated the talks or whether the programs approached her first.
Oksana has not spoken to any press other than this interview with RadarOnline.com, which was conducted in July.
In that interview, she said: "I think Mel, basically, is trivializing domestic violence. This is very, very sad and it is very unfair too.
"Speak the truth, tell the truth, for the sake of your daughter," she pleaded with her one-time lover.
Article continues below advertisement