Exclusive
EXCLUSIVE: Octo-Mom's Dad: 'I'll Never Let Them Live On The Street'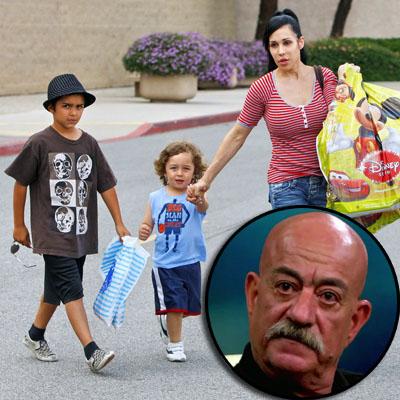 Octo-Mom's father has vowed to support his daughter and her brood of 14 kids if she is kicked out of her home.
Ed Suleman - who once questioned his daughter's mental stability and said her decision to have octuplets was "irresponsible" - has made a move to protect his family following news that his grandchildren's home is being threatened with foreclosure, RadarOnline.com is exclusively reporting.
"I will never let my family go on welfare," Ed told RadarOnline.com through a source.
Article continues below advertisement
"We are working on these money problems and we will get them fixed," he said.
"I am one hundred percent here for my family," Ed vowed.
"Nadya is not alone and we will fix this situation even if I have to work day and night."
The man who owns the deed to Octo-Mom's home in La Habra, California, Amir Haddadin, told RadarOnline.com that with a monthly mortgage payment of $4,060 the controversial mother owes him a whopping $7,560 in back payments.