Exclusive
EXCLUSIVE: NJ Housewife Teresa Giudice's Lawyer Pushing For Private Sale of Belongings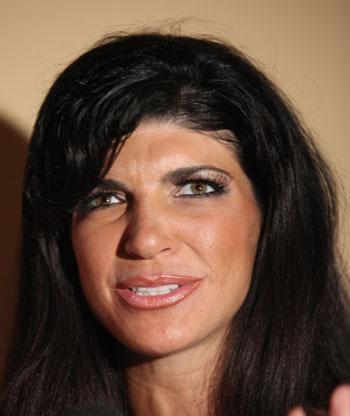 Real Housewives of New Jersey star Teresa Giudice may be saved the spectacle of her belongings being sold at a public auction. Her lawyer told RadarOnline.com exclusively that they are now hoping to conduct the sale privately.
"We concluded that we do not believe that a public sale would be in the interest of anyone," James A. Kridel, of The Kridel Law Group, told RadarOnline.com about his conversations with John Sywilok, the trustee attorney.
Article continues below advertisement
Kridel says while no official orders have been filed towards a private sale, that is what he is working towards.
Kridel claims the decision isn't about saving face, but about "common sense."
"We concluded that we didn't think that the public sale would draw any additional money," he explained further. "So it would be an exercise in futility." Kridel says the private sale would sell off the Giudices' belongings as one big package, rather then selling of individual items.
"Typically there would be an agreed upon price and it would be sold to an individual or individuals at a set price which we believe would be more than we could get at a public sale. And then it has to go before the court and usually it would have to be approved by the court."
Though the October 3 public auction is still being advertised on the auctioneer's website, Kridel says the date could change since they are pushing for a private sale, which still has to be approved by a judge.