Exclusive
EXCLUSIVE: NJ Housewife's Auction Could Be More Popular Than Whitney Houston, Says Auctioneer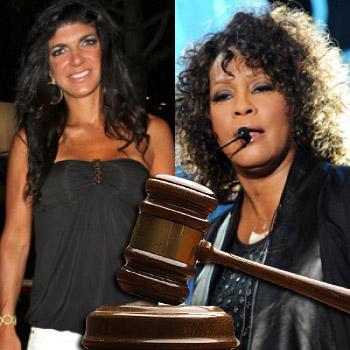 Article continues below advertisement
The same company organized an auction of Whitney Houston's tour equipment and clothing in 2007 after she didn't pay her storage facility fees.
For that event, 250 people showed up and it earned about $200,000.
"The Houston auction was at a dirty, dingy warehouse in Irvington, NJ," Michael Sklar, with A.J. Willner Auctions, said.
"This one is a beautiful home in New Jersey on a Sunday. So, I think more people will show up."