Exclusive
EXCLUSIVE: NJ Housewife Danielle Staub's Spin-Off Creates A Network Frenzy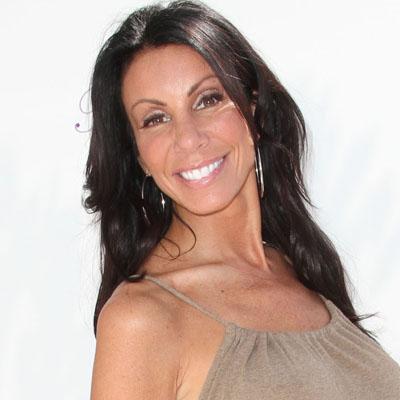 Former Real Housewife of New Jersey Danielle Staub is at the centre of a television tug of war with major cable networks vying to sign her, RadarOnline.com has exclusively learned.
"Danielle has been taking meetings with networks and production companies and so far there's a solid offer from a major network," a source told RadarOnline.com.
That cable channel - VH1- happens to showcase numerous hit reality shows.
Article continues below advertisement
On Thursday, Danielle's team also met with her former network Bravo, which she called home for two years as a New Jersey Housewife.
Although Bravo has expressed interest in the spin-off, the network has not made a formal offer, RadarOnline.com's source said.
She has also met with A&E, WE tv and CBS, RadarOnline.com has learned.
The source said: "Everyone's interested because it's all about the star behind the reality star-her life as a mom, manager, musician, her relationships and her private life."
To read more about Danielle, check out her own personal website.
From TV star to aspiring music sensation, Danielle released her second single Cry on iTunes on Thursday and is filming the music video Sunday.
It will be directed by Danielle's Real Close duet partner Lori Michaels.
Some the proceeds from the single will be donated to non-profit organizations dedicated to putting an end to domestic violence.