EXCLUSIVE: Real Housewives of NJ Joe Giudice Could Get Early Jail Release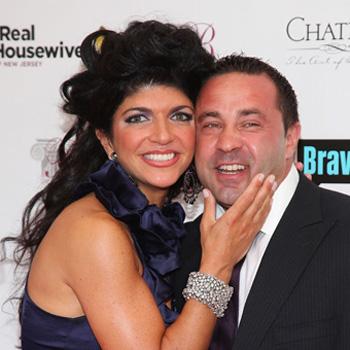 If Teresa Giudice's husband Joe is on his best behavior he could get out of jail earlier than expected, RadarOnline.com has learned exclusively.
According to sentencing guidelines set by the state, as long as The Real Housewives of New Jersey star doesn't act up, he could be out in nine days, not the expected ten.
Last week, a judge sentenced Joe to ten days in jail for driving with a suspended license – the consequence of a previous run-in with the law.
Article continues below advertisement
In January, Teresa's house hubby was charged with driving under the influence after crashing his car into a telephone pole in Montville Township, New Jersey. He was taken to the hospital and then released to the police due to outstanding warrants. In March, he was fined $864, had his license revoked for 12 months, and was sentenced to 30 days of community service.
But Joe was pulled over again on May 17 in Lincoln Park, New Jersey for driving with a suspended license, which ultimately led to the jail time.
According to a spokesperson at the Morris County Jail, for every six "good" days Joe has at the jail, he gets one day off his sentence.
And the reality star isn't alone in the pokey. Although he's not sharing a cell, he does have some TV company -- Remy from TLC's Cake Boss (who's been charged with sexually assaulting a minor) is in the same jail!
Chief Frank Corrente told RadarOnline.com, "I have people in here that have killed people that aren't getting as much attention as this guy."