EXCLUSIVE: Lindsay Lohan's Three Approved Visitors In Jail -- Psychiatrist, Addiction Specialist & Lawyer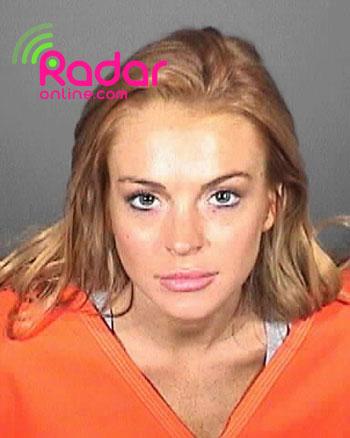 Lindsay Lohan has been ordered back to Lynwood Correctional Facility until October 22nd and RadarOnline.com has obtained the documents confirming her three approved visitors – her psychiatrist, her addiction specialist and her lawyer.
EXCLUSIVE DOCUMENTS: See Lindsay's Court Approved Visitor Paperwork
The Los Angeles Superior Court approved three "professional visitors" to visit Lindsay in a "face-to-face setting" on Friday.
Article continues below advertisement
VIDEO: Michael Lohan Talks About Lindsay Going Back To Jail
Dr. Lee Sadja will continue to serve as her psychiatrist, Gary Richman is an addiction specialist affiliated with the Advanced Pain Treatment and Diagnostics Group and Shawn Chapman Holley is her attorney.
RadarOnline.com has learned that Lindsay was officially booked at 10:05 a.m. and assigned to her housing location in the jail at 11:57 a.m.
Lindsay was arrested at the Beverly Hills courthouse Friday morning following her appearance for a failed drug test when she showed positive for cocaine.
Judge Elden Fox made the surprise ruling to revoke Lindsay's bail and send the Mean Girls actress back to jail until she returns to the courthouse on October 22nd for her formal probation violation hearing and sentencing.
RELATED STORIES: