Exclusive
EXCLUSIVE: Kari Ann Peniche Slams Dr. Drew Before Entering Rehab For Crystal Meth Addiction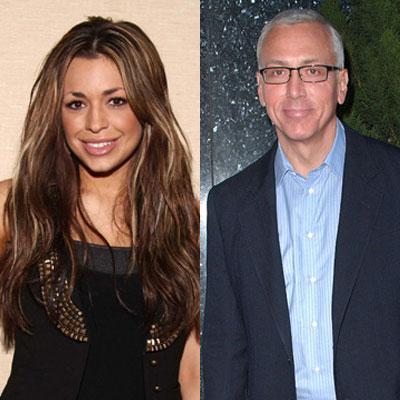 Kari Ann Peniche, the former Playboy model who was the third person in the Eric Dane and Rebecca Gayheart steamy homemade nude tape, slammed Dr. Drew and her stints on his shows exclusively to RadarOnline.com before she entered rehab Thursday to treat her crystal meth addiction.
"Celeb Rehab f*cked me up worse than before I got there so this time I want real treatment," Kari Ann exclusively told RadarOnline.com before checking herself into a treatment center.
Article continues below advertisement
She entered the well-known Summit Rehab center in Malibu on Thursday to treat her crystal meth addiction and plans to stay there for at least 30 days.
BIKINI PHOTOS: Rachel Uchitel On The Beach While Tiger Divorces
Kari Ann said her experience on Dr. Drew's reality shows were awful. "Did you see the shows?" she asked.
"What happened on them was not the way that I wanted to get helped. It made it worse."
"This time I want to be in individualized treatment, I don't want to do boot camp, I don't want to be yelled at, I don't want to be yelled at by other patients and I don't want to say the serenity prayer," Kari Ann exclusively told RadarOnline.com.
Kari Ann initially looked into Promises, but told RadarOnline.com that she didn't like that she would have to participate in group activities.
In addition to dealing with her crystal meth addiction she entered rehab to tackle other personal issues. "It is to work on me. I'm doing it myself because I want to be making the right decisions now. I want clarity and I want to make sober choices."
Article continues below advertisement
Kari Ann, 26, appeared on Dr. Drew's Sex Rehab to deal with her sexual addiction and Celebrity Rehab to deal with the crystal meth addiction, both times exhibiting extreme behavior that caused tension on the shows.
Rachel Uchitel Leaves Sober Living
"I'm so glad that Kari is getting help. Kari does very well in that type of setting. I wish her all the best," Dr. Drew Pinsky exclusively told RadarOnline.com.
The former Miss Teen USA famously fought with country singer Mindy McCready after filming, accusing her of stealing her computer which contained the salacious home video of the married couple Dane and Gayhart.
Kari Ann released a single earlier this year with lyrics that seemed to mock her own life. "Hey doctor, doctor, I think I need some help. Sometimes I can't seem to control myself. Naked tape, Miss Teen...Christian Audigier and paparazzi stalking me," the club-ready track begins.
Article continues below advertisement
She told RadarOnline.com exclusively why she wrote the lyrics. "I wrote the song about all the crap that I have gone through since doing celebrity rehab and meeting Dr Drew. It's my way of laughing and making fun of everything.
"I love Tiger Woods -- I come from a family of golfers but I also have a stuffed animal tiger I keep on my bed that always seems to be the third member of everything going on in my room so.... and also, I think Dr. Drew was fantasizing about me the whole show, so here is a lil' peek. Next time, tell the real story, not the fake TV land story, remember this is my life, it's not to be played with."