Exclusive
EXCLUSIVE INTERVIEW: 'I'm Getting Death Threats,' Says Snooki's Boyfriend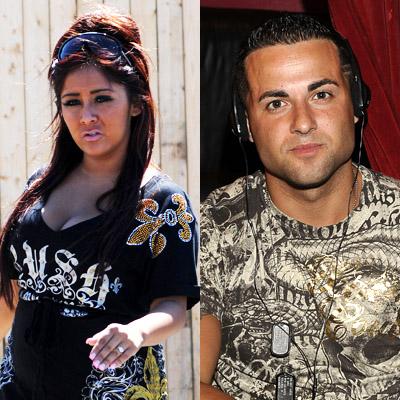 Snooki's boyfriend Jeff Miranda has been receiving death threats since he started dating the pint-sized star, he tells RadarOnline.com.
Miranda says that being thrust into the limelight as Snooki's new guy has made him a very unpopular man.
"You should see my Facebook and emails," Miranda told RadarOnline.com in an exclusive new interview.
"Every day I get people sending me angry messages. I've had death threats on more than one occasion."
Article continues below advertisement
RadarOnline.com contacted Miranda to clear up stories about his so-called seedy past.
"It's all bogus," he said.
"I guess I've made a few enemies in my past and now that I'm on television, people feel the need to come out of the woodwork and try to make money off me."
When asked why people would want to threaten his life Miranda said: "It's people I knew back at school I guarantee it!
"I've pissed some people off and it's probably some guy who found out I hooked up with his ex."