Exclusive
EXCLUSIVE INTERVIEW: Doctor Describes Shock Therapy In New Show, Freaky Eaters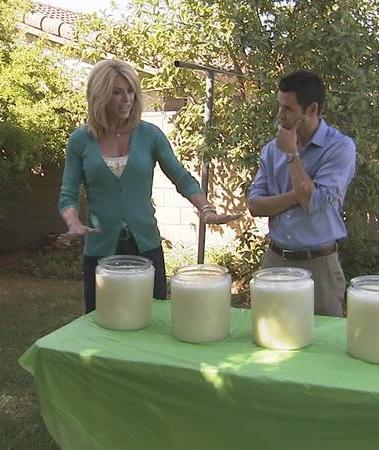 Have you ever met someone who only eats cheeseburgers for every single meal? Four a day, seven days a week, 52 weeks a year. Only cheeseburgers! That person is a Freaky Eater and TLC is premiering a new show that focuses on helping people with out-of-control food addictions.
RadarOnline.com spoke exclusively with Dr. Mike Dow, one of the hosts, about the drastic measures that have to be taken to help Freaky Eaters.
Article continues below advertisement
"You have a secret and you are self medicating," Dr. Mike said about the people featured on the show. "Like most addictions it is a mixture of one particular event. Cheeseburger guy he was very skinny when he was five so his parents wanted him to gain weight. There is always an emotional undercurrent. There is some sort of thing that can spiral out of control."
Victor is the man in the first episode who only eats cheeseburgers but the show features a range of people with odd eating patterns.
"Everyone comes from a different place," Said Dr. Mike. "One guy was addicted to raw meat, raw chicken and raw meat. For him it was hyper-masculine behavior. All of these things have emotional underpinnings."
The episode shows Dr. Mike dumping a truck load of cheeseburgers on the driveway of Victor's house.
"We start with shock therapy. Shock therapy isn't something we do in an office. When you see Victor with the truck of cheeseburgers we're giving them something that shocks them so they go WOW."
Article continues below advertisement
Dr. Mike said the people on the show were all receptive to the help. "They were all very much telling me they needed serious help. It really was to them life or death. The tears in their eyes. When you see the emotional reaction, it is the same thing. It is really something they need help getting over, they can't do it alone."
Heidi Montag: Troubled Bikini Babe
"I think all of us can relate to self medicating with food. I think that's why people are really going to respond to the show. We really are changing people's lives."