Best And Worst: Hot Mommas?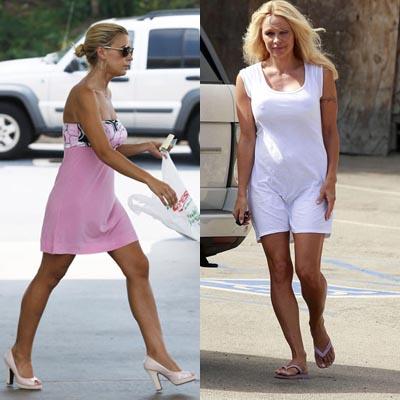 Kate Gosselin had everyone talking after showing up to the Emmy Awards on Sunday night in truly startling style, but the mother of eight isn't done dropping jaws! Jon's sexy ex was spotted out and about on Wednesday, dressed in truly sexy summer style. Pairing towering platforms with a strapless sundress, the reality show star showed off her flawless bod and perfect tan. You go girl!
Pam Anderson wasn't exactly stopping traffic in her errand attire. The Malibu mom stepped out near her digs, wearing a totally unflattering, white cotton frock, without a stitch of makeup on!
Article continues below advertisement
Mom-to-be Ali Larter flaunted her baby bump at the Tokyo premiere of Resident Evil: Afterlife 3D, wearing a shimmering purple frock, where Milla Jovovich looked super sexy in a metallic shift.
Whitney Port was in startling style in Hollywood, wearing a Blue Moon floral maxidress, which screamed BohoChic!
What smoking hot mom channeled Rihanna? Check out the gallery in Style to find out.