Exclusive
EXCLUSIVE INTERVIEW: Bristol Palin: 'I Want To Set A Good Example For All Moms'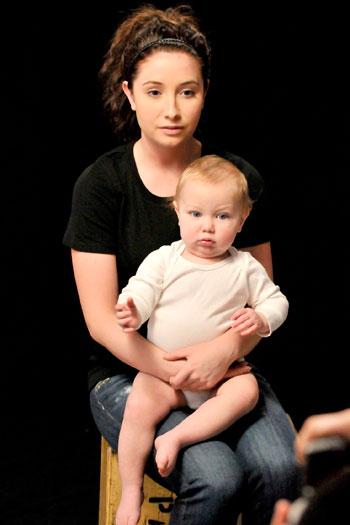 She's been at the center of controversy but Bristol Palin is turning her life around and tells RadarOnline.com that she wants to set an example for all moms.
The teen mom, who recently broke off her engagement with Levi Johnston, and scored a spot on ABC's hit show Dancing With The Stars, opened up to RadarOnline.com about how she plans to to balance motherhood with work—miles from her family and home in Alaska.
Article continues below advertisement
"I'm not the first mom to participate on Dancing with the Stars…and like those who came before me, I want to set a good example for all of the amazing moms out there," the 19-year-old told RadarOnline.com exclusively.
"Yes, we can balance work and family, and we can also take on a new and exciting challenge."
Bristol shares custody with Levi and confirmed that Tripp will be living with her in Los Angeles during her time on the show.
Living in a new city with as a single mom of a toddler might intimidate some young mothers, but Bristol says she's embracing her fears.
"I'm excited! It feels great to step outside of my comfort zone and take on a new challenge," she told RadarOnline.com. "Ultimately, I look forward most to getting in the studio and working hard. I'm in good hands."
As RadarOnline.com reported, Bristol's dance partner will be Mark Ballas, who has won the mirror ball trophy twice with former dance partners, Olympians Shawn Johnson and Kristi Yamaguchi.