Exclusive
EXCLUSIVE INTERVIEW: Bachelor Pad Break-Up! Elizabeth Kitt and Jesse Kovacs Call It Quits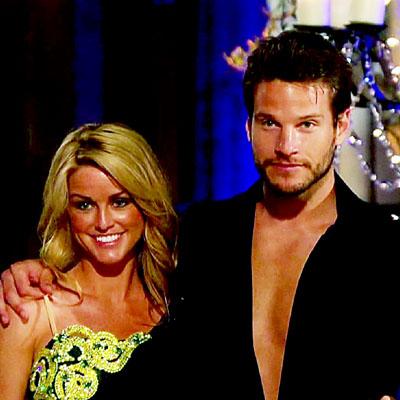 The Bachelor Pad created some steamy reality show couples, but few relationships have actually made it out of the house and into the real world.
In an exclusive interview with RadarOnline.com, Elizabeth Kitt revealed her own relationship heartbreak with TV beau Jesse Kovacs, who she described as a "player".
"I don't want to be with someone that doesn't want to be with me," Elizabeth told RadarOnline.com in an exclusive interview.
Article continues below advertisement
"Jesse acted loving when he was with me, and then when I watched the show I realized he threw me under the bus."
Elizabeth said it was easy for couples to bond in the show's 'bubble' environment.
With no cell phones, television or computers, there was little to distract them from each other. But, when the contestants left the house -- and the producer's strict rules no longer applied -- the affairs went into freefall.
"After the show Jesse was really hard to read," Elizabeth said.
"He'd been giving me mixed messages, and I now know I am the product of a player.
EXCLUSIVE VIDEO: Bachelor Pad Babe Says Bye To Blonde!
"It is really hard for these guys that go on the show and get into a relationship because after they come off, the flood gates open and women throw themselves at them."
Elizabeth and Jesse were dating before the Bachelor Pad even began taping but when they first arrived at the house things changed, she said.
Article continues below advertisement
"My Heart Goes Out To Vienna" Says Elizabeth Kitt
Elizabeth told RadarOnline.com, "It got complicated because he didn't want to be labeled a couple and that made me wonder about his strategy.
"My friends were ready to get rid of him and I wanted to help him.
"But I got a picture into his life when he told me about his college girlfriend and how he continued to date her even after he wanted to end it because she was so heartbroken.
"He told me he hooked up with about 15 girls while still with her. I hoped this was not what he was up to with me."
"There was a difference in what we wanted out of the relationship, I want love and he wanted a casual relationship."
Despite the romance woes, Elizabeth described the show as an amazing experience.
Yet when asked why there were so many tears, she responded, "I cried so much because I would rather have my heart open and find love then be closed off and just have casual relationships."
"I was thrilled with the outcome of the show... Natalie and Dave are good friends and deserved to win."