Exclusive
EXCLUSIVE: Former Bachelor Contestant Mary Delgado To Plead Not Guilty In DUI Case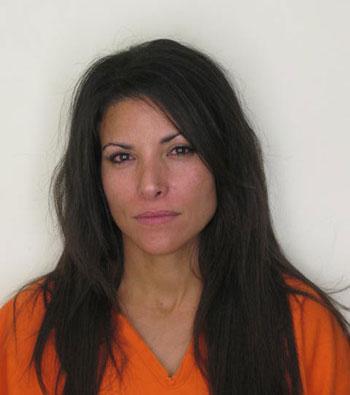 Mary Delgado, the former two-time contestant on The Bachelor will enter a not guilty plea in her DUI hearing Wednesday in Florida RadarOnline.com has exclusively learned.
Delgado was pulled over on August 12 in Tampa, FL for a broken front headlight but was arrested for DUI when she failed a standard field sobriety test.
Her attorney Dina Sheridan told RadarOnline.com that she and Mary have waived the right to attend the hearing and will have a not guilty plea entered on her behalf on Wednesday afternoon.
Article continues below advertisement
According to the official report obtained exclusively by RadarOnline.com, Mary told police she'd had "one and a half glasses of wine," the night she was pulled over.
READ THE POLICE REPORT HERE
When asked to perform a standard field sobriety test, the report says Delgado also "swayed from side to side, failed to touch her finger to her nose" and "couldn't walk heel to toe in a straight line."
Delgado was arrested and taken to jail where she refused to take a breath test. She posted the $500.00 bail and paid another $173.75 to get her car out of impound.
The former Tampa Bay Buccaneers cheerleader was charged with a misdemeanor driving under the influence.
Delgado was a contestant on The Bachelor in both 2003 and 2004. In her second appearance on the show, she was ultimately proposed to by Bachelor Byron Velvick, a professional bass fisherman from Nevada.
This isn't Delgado's first run-in with the law. She was arrested in 2007 in Seminole, Florida on battery charges for allegedly punching Velvick in the face.