EXCLUSIVE: Ex-Husband To Audition For JLo On American Idol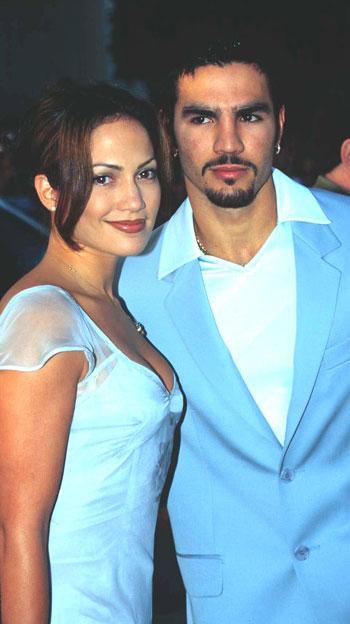 J.Lo could end-up with a red face next week — because, as RadarOnline.com has learned -- her ex husband Ojani Noa intends to audition for American Idol by performing one of her songs!
Lopez, who has just inked a $12 million deal to be a judge on Idol, was married to the former Cuban waiter Noa for just under a year between 1997 and 1998.
And the pair has been embroiled in bitter court battles ever since with the multi-millionaire songbird tried to block Noa from releasing a film about his life because it reportedly contained raunchy footage of them together.
Article continues below advertisement
A source told RadarOnline.com: "Ojani intends to be in the line at the Forum in Los Angeles on September 22 to try out for American Idol before his ex-wife Jennifer Lopez.
"He will sing one of her songs and has a great voice, so, it will be interesting to see what she thinks of his performance.
"Ojani will ask other Idol hopefuls in the line what J-Lo song he should sing for his audition.
"Naturally, he knows them all by now and isn't fazed in the least about performing before her either."
But J.Lo shouldn't sweat too much: at 38 years-of-age, Noa is too old to actually qualify for the competition which is open to contestants aged between 15 and 28.
However, he is still allowed to take part in the official auditions and it should make for interesting viewing to see what she actually makes of his performance.
The source added: "Ojani is still battling in the California Court Of Appeal Second District for the right to make the movie about his life and the next court date is set for March 22, 2011.
Article continues below advertisement
On December 1, 2009, Judge James Chalfant granted a temporary injunction against Noa and his agent, Ed Meyer, barring them from distributing the footage in any form.
On the heels of Kara DioGuardi's departure announcement from Idol, sources have confirmed that Lopez will add some star power to the show.
Lopez's initial deal with the network fell apart since the singer's demands had gotten "out of hand."