Exclusive
EXCLUSIVE: Desperate Oksana's New Lawyer Is Same One She Turned Down In May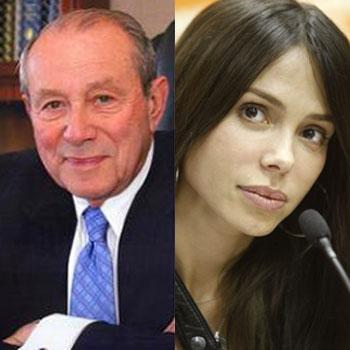 Everything old is new again in the Oksana Grigorieva's bitter legal battle with Lethal Weapon star Mel Gibson.
She recently hired Sorrrell Trope as her new lawyer – but RadarOnline.com is reporting exclusively that she first met with him – and rejected hiring him – the day after failed mediation talks in May.
"Oksana was furious at how she was treated during the mediation," said a source, with intimate knowledge of the case.
Article continues below advertisement
"At the time, she was being represented by Eric George, but after the talks broke down, Oksana met with Sorrell Trope and then celebrity divorce attorney Stacy Phillips.
"Oksana didn't sign with either of them because she said they were asking for a $20,000 retainer before commencing work on the case.
"In the end, she told George that she wanted new counsel and he ultimately introduced her to Manley Freed and Marci Levine."
However, Grigorieva axed Freed and Levine on Monday and appointed Trope to the case, who has represented celebrities including Anna Nicole Smith and Britney Spears.
It is the second time that the Russian-born singer-songwriter has changed legal teams during the course of the child custody case.
Grigorieva is seeking to increase the monthly child support payments that she receives from Gibson.
Comment is being sought from Trope.
Article continues below advertisement