EXCLUSIVE: Can Lindsay Lohan's Courtroom Couture Influence The Judge?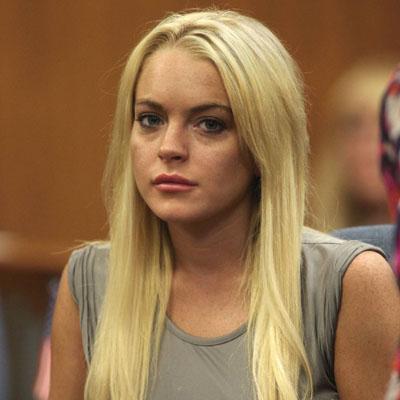 Lindsay Lohan committed a fashion police offense when she hit the courtroom recently with a profanity manicure, but luckily for her, she kept it under wraps until after she was sentenced.
If the judge had noticed the disrespectable paint job, would it have made any difference with her sentence?
Celebrities can wear whatever they want (and they usually do!) on and off the red carpet -- and the only thing they have to worry about is landing on the worst dressed list.
Article continues below advertisement
But when they get controversially dressed for a nudge from the judge, can the consequences be much more serious?
RadarOnline.com turned to Hollywood power attorney, Tamar Arminak, of Geragos & Gerago law firm to weigh in on the effect that clothes have in the courtroom.
"A judge always makes a decision based on how the facts of a case apply to the law," said Arminak.
"But in a situation like Lindsay Lohan's, when someone has been in and out of the court, it is very important that they show the judge they are taking the proceedings seriously."
Tamar, who has represented Nicole Richie and Gail O'Grady with their own legal woes, works with her clients from "a to z" helping them with everything from their hair, nails and clothes, to coaching them on their overall behavior in front of the judge.
If they are not dressed appropriately, she lets them know.
"I always recommend that my clients wear light colors in court and not to show any cleavage," she said.
Article continues below advertisement
"The more professional you look in court, the more you prove to the judge that you are taking the proceedings seriously.
SHOCKING PHOTOS: Lindsay's 'F*CK U' Manicure
When it comes to the topic of Lindsay's infamous manicure, Arminak pointed out the legality of the situation.
"She has a 1st Amendment right to put anything she wants on her fingernails. Would I like it? No, but she has a right."
RELATED STORIES: