Exclusive
EXCLUSIVE: Bret Michaels To Have Heart Surgery; Remains In 'Good Spirits'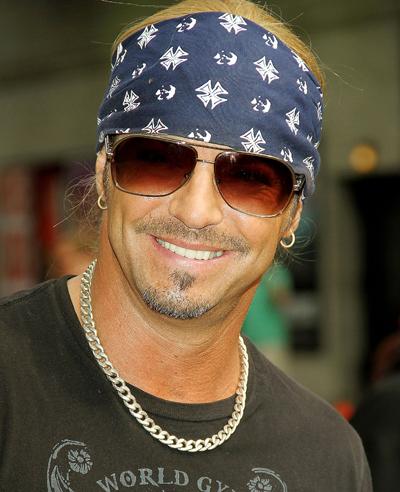 Rocker-turned-reality-TV star Bret Michaels has another major challenge ahead of him, RadarOnline.com has exclusively learned.
The Poison frontman -- who's currently on his "Roses & Thorns" solo tour - will have soon have surgery to repair a hole in his heart, a condition which he has unknowingly had since he was born.
It was discovered after he had a stroke.
"Is he 100 percent? No, but he's in good spirits, he's having fun on the road, he loves his fans and has always said music heals him," a rep for the rocker told RadarOnline.com.
Article continues below advertisement
"He said that there are times when, of course, he worries but he has great people around him and he's very cautious."
Michaels is scheduled to go under the knife in in early January.
He has made a remarkable recovery after suffering from a brain hemorrhage in April that left him fighting for his life.
Michaels has since returned to the road which has "been good for his soul".
"Maybe sometimes he gets a little tired easier and on occasion he'll get a headache, but that's when he knows it's time to rest," the spokesperson added.