Maria Kanellis On Her Celebrity Apprentice Experience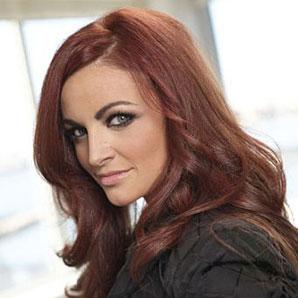 From the cover of Playboy, to the hot lights of the Celebrity Apprentice boardroom, Maria Kanellis has been there and done that.
The 28-year-old ex-WWE diva opens up about her experiences in YouShoot: Maria Kanellis, a DVD release from Kayfabe Commentaries, a company that produces high-quality DVDs that take you behind-the-scenes of the pro wrestling business, and inside the heads of the off-the-wall personalities that make it go.
Article continues below advertisement
Kayfabe Commentaries Takes You Behind The Curtain
She said of Donald Trump's hair: "It looks like a bird flew and landed and laid a nest and eggs and stuff ... I think he does it on purpose," adding that the mogul has a larger-than-life presence when he's in the room.
Kanellis said that the tension she had with fellow contestant Cyndi Lauper in front of the cameras was "exactly what you saw, and worse.
Video: Bret Michaels Wins Celebrity Apprentice
"I don't want to work with her again, but I'll still listen to her music, I'll still dance around," she said, before launching into the chorus of Lauper's breakout hit Girls Just Wanna Have Fun.
As for rocker Bret Michaels, who was the eventual winner of the competition, she said "he was the nicest person on the show" and a down-to-earth man of the people.
She said she doesn't know what's going on under his bandana, but suspects its "something weird."
Kanellis, whose debut album Sevin Sins is available on iTunes, said she'd like her next reality project to be a stint on Dancing With the Stars.
The DVD, which is intended for mature audiences, is available at www.kayfabecommentaries.com/DVD_YS_Maria.html