Exclusive
SURVIVOR MURDER CASE: New Court Docs Detail Child's Violent Dream, Disturbing Language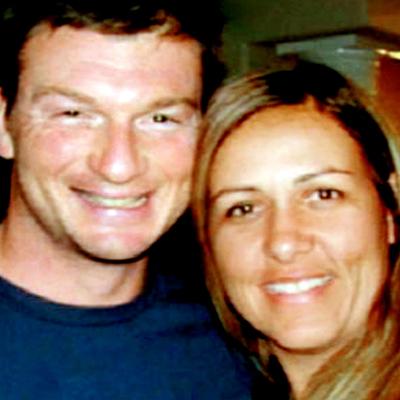 The sisters of slain murder victim Monica Beresford-Redman claim the behavior of her surviving children has dramatically changed since their mother's death, RadarOnline.com is exclusively reporting.
EXCLUSIVE DOCUMENTS: Read The Court Documents
Carla Burgos is fighting her sister's husband Bruce - the prime suspect in the case - for custody of the couple's two children, and has recounted how five-year-old Camila recently had a disturbing dream.
Article continues below advertisement
"Monica's daughter Camila was upset because she had a terrible dream in which she, Alec, her mother, and her father were on the beach, and a big shark came and started to fight with her mother," Carla said in a new court filing.
"Her mother disappeared, and when Camila tried to look for her, Camila saw that she was lying at the bottom of the sea with a big piece of wood on top of her.
"Camila called out to her father and asked him to help her mother, but her father said, 'No.'
"When she told me and her nanny, Bette, about the dream, she was crying."
As RadarOnline.com has previously reported, Monica's body was discovered in a hotel sewer in Cancun, Mexico on April 8; there's currently a warrant out for the arrest of the former Survivor producer in Mexico.
Monica's sisters Jeane and Carla have filed declarations in court opposing a motion by Bruce's parents Jaunita and David for modified visitation with their niece and nephew.
Article continues below advertisement
Under the current order, the sisters have visitation with the children every Tuesday and Sunday for a total of 15 hours. However, the grandparents are now requesting for more limited visits, including every Saturday and every other weekend.
Carla also revealed several alleged incidents that have raised her concern about the children and "what is going on" in the Beresford-Redman's Los Angeles house.
MORE ON:
Bruce Beresford Redman
"They often tell me that they do not have any fun when they are at home, so I make it a priority to plan fun things for them when they are with me," Carla stated.
Jeane added, "...during our visitation on June 1, Camila told me that she was having fun and that going home would 'destroy' her fun."
"From the minute they get into my car, they crave attention from us," she also claimed.
"Alec always wants me to stroke his head right away. They used to receive a lot of affection from their mother when she was alive, but now they behave as though they do not receive any affection at home but only when they are with Carla and me."
Article continues below advertisement
Carla even claims that the children have also used words including "kill"- "that I have never heard them use before," she said.
EXCLUSIVE VIDEO: Survivor Producer's Wife Laid To Rest
"They have been referring to people as 'idiots' or 'stupid,'" she stated. "What is more disturbing is that when the children are upset with someone, they say that they are going to 'kill' that person."
Jeane noted that the children's behavior has been more aggressive "using swear words and giving the finger, which is unusual behavior for them... something must be going on that is affecting the way they behave."